Khumbu Panoramas 2012
---
November 2012, I traveled to Nepal for the third time in my life, to pursue a dream that had been growing stronger and stronger since I visited Nepal first time in 2009 – to climb Imjse Tse, 6189m.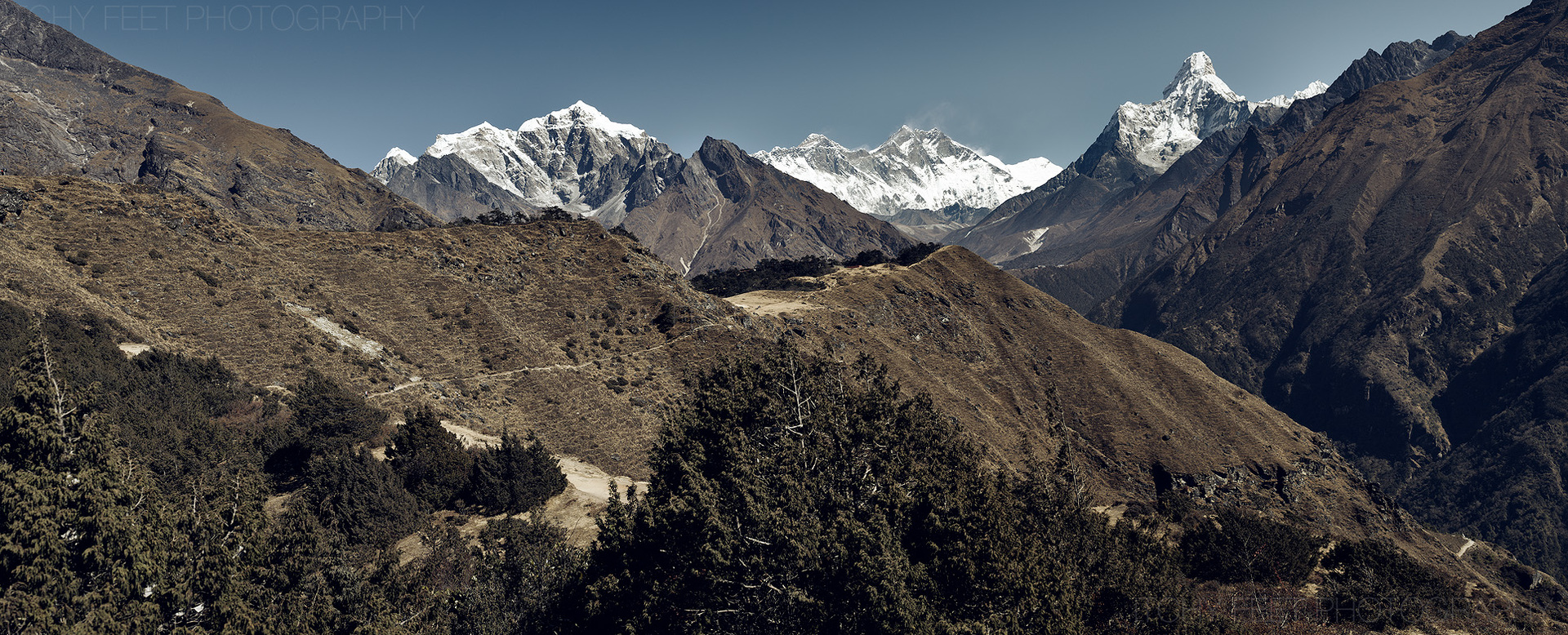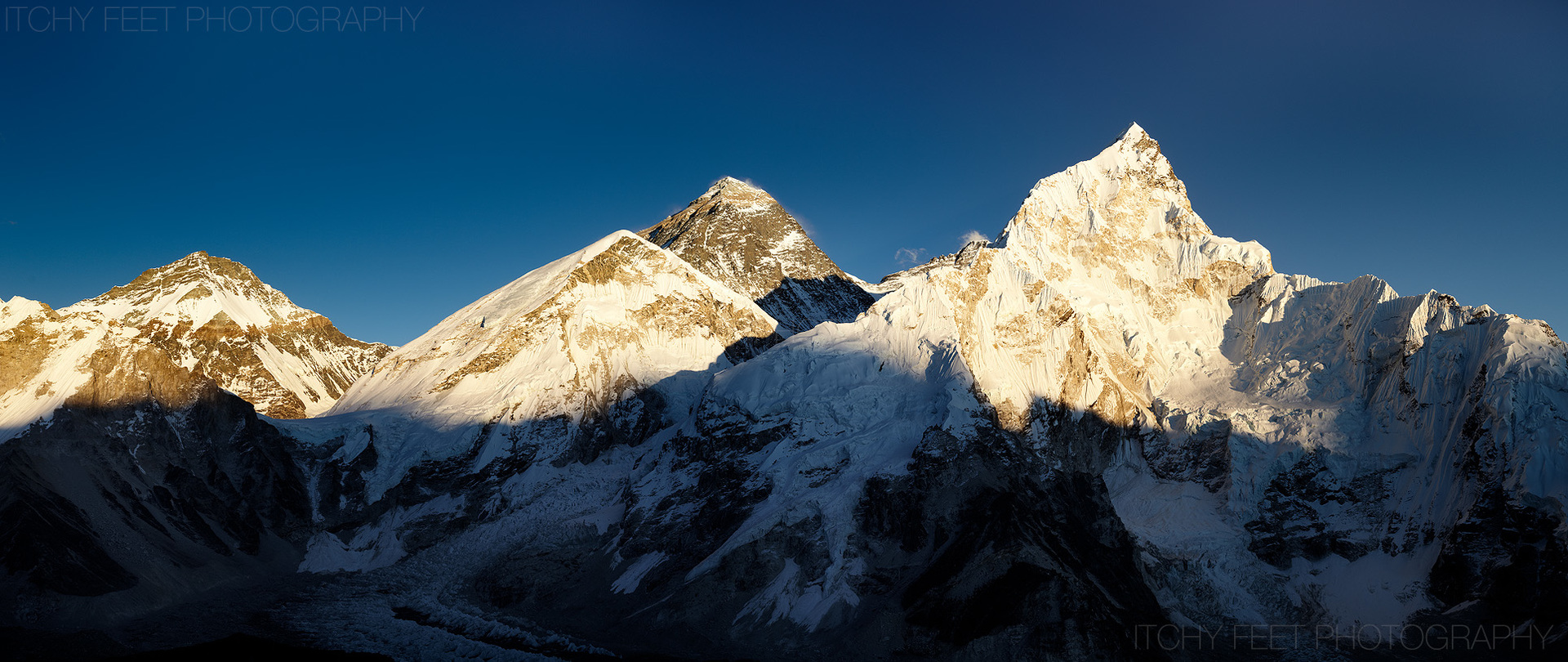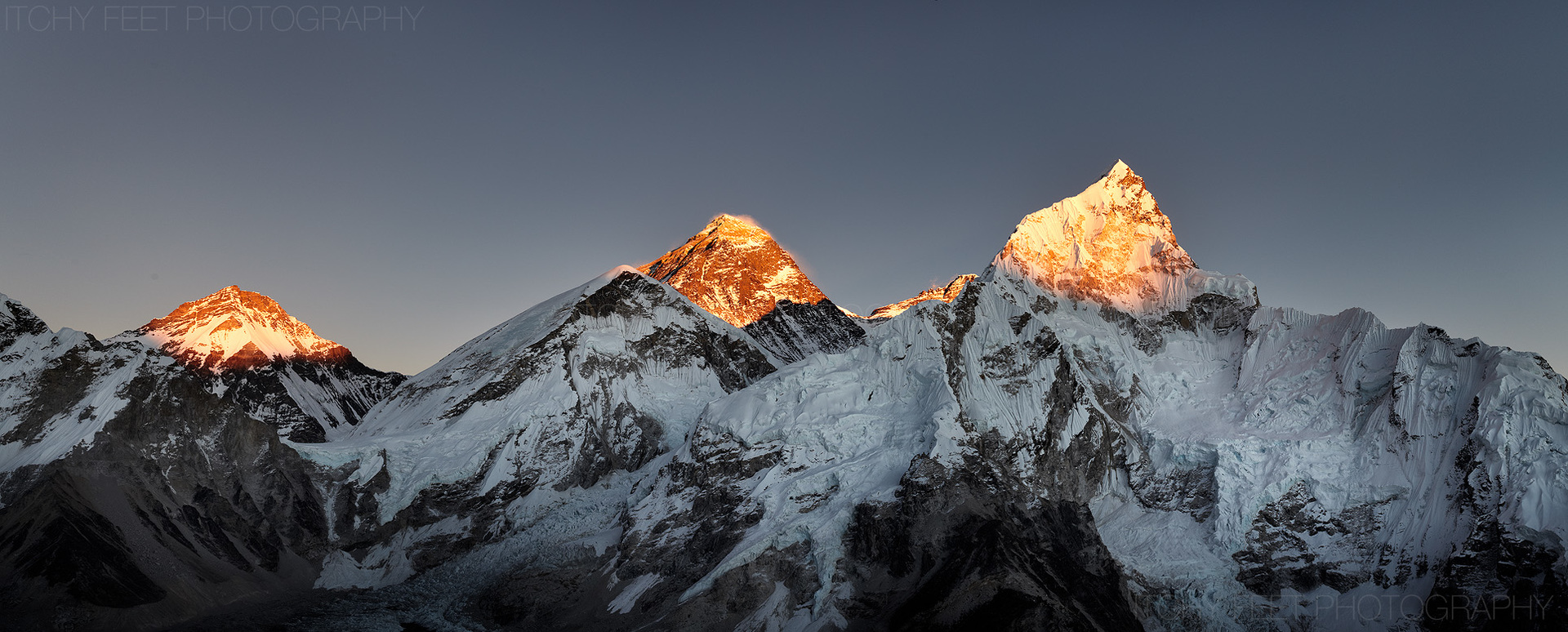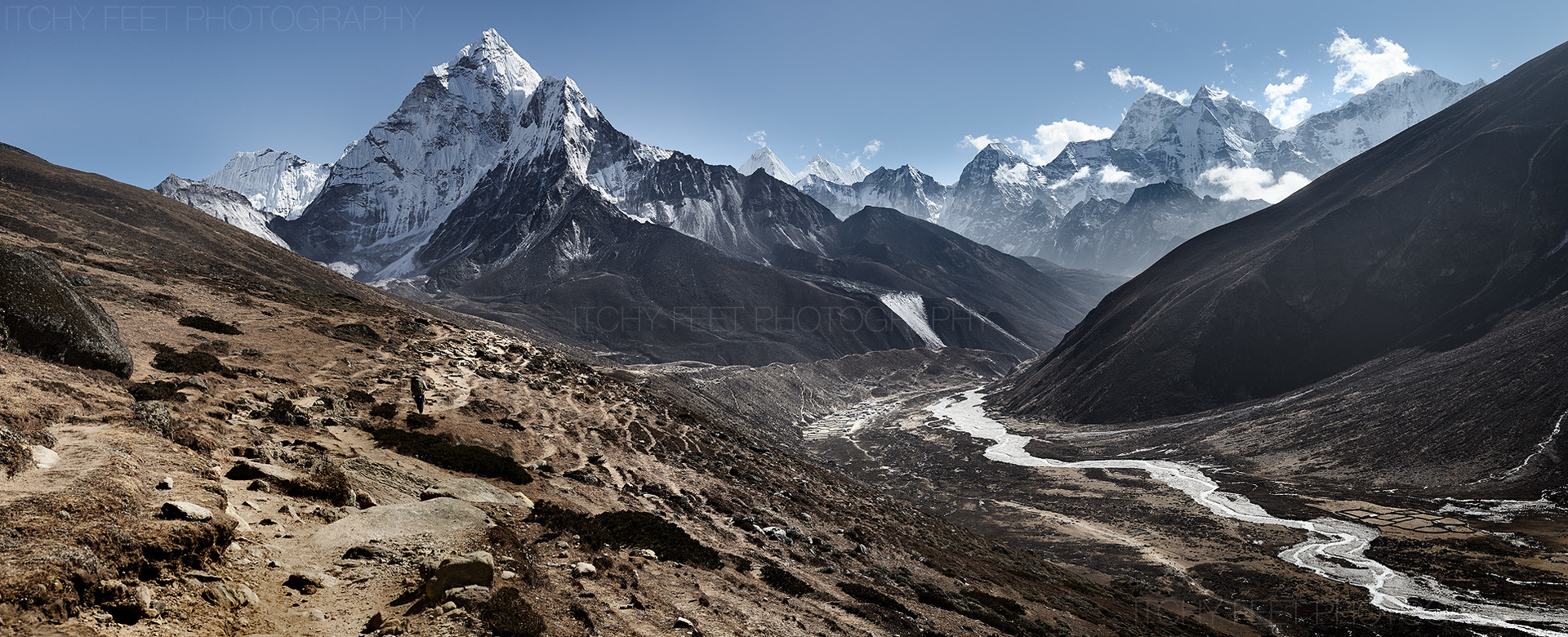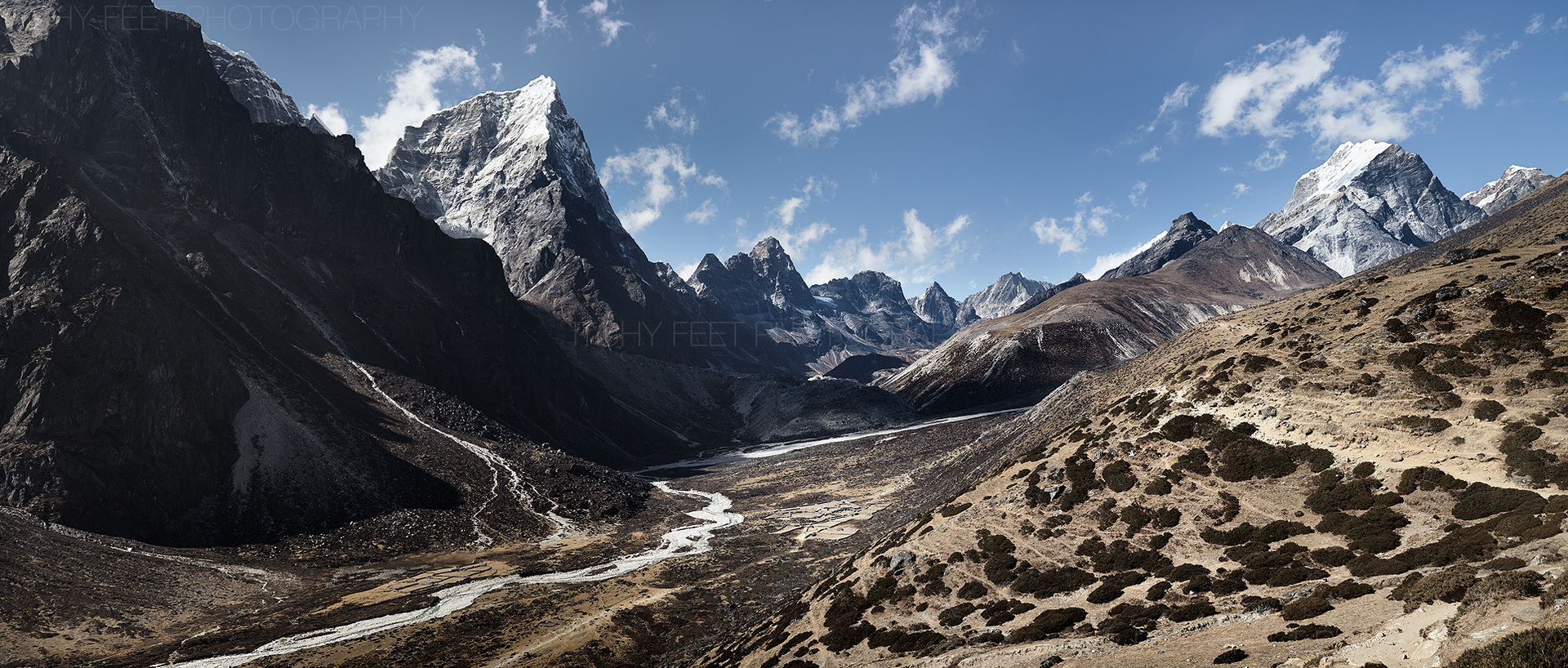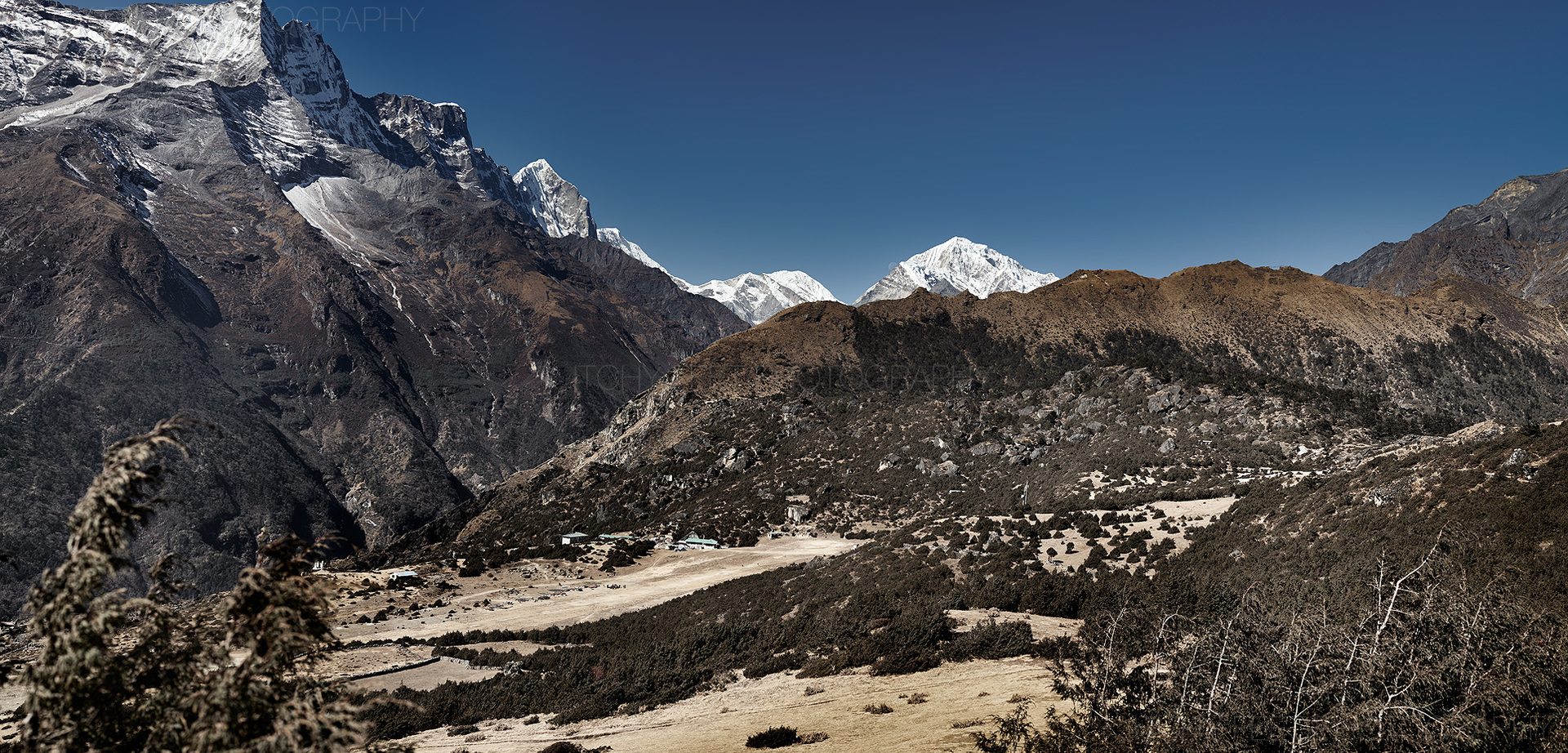 After one year of preparations and hard physical training I was the fittest I have ever been in my life – I wonder if I will ever be that fit again. The 3rd of November the adventure began with a flight into the mountains to the infamous airport Lukla. After this we travelled 10 days deep into the mountains, acclimatizing our bodies to the climb ahead, finally arriving at the foot of Imjse Tse. The following morning November 14th, 2AM at -20 degrees Celsius we started the climb, and at 8AM local time Pemba Sherpa and myself summited this giant – a day that I never will forget!
Traditionally I enjoy photographing people, but hiking and climbing in the Himalayas surrounded by the tallest mountains in the world, it is hard not to want to try to capture these unique landscapes that few ever gets the chance to see for themselves. These magnificent mountains will be here till the end of the day – arrogant and strong, only allowing visitors at specific times a year when weather conditions allows for us fragile humans to enjoy their beauty. Surely one day will come when I no longer have the strength to keep returning to the Himalayas. But hopefully the photos will remain, forever reminding me of this adventure.