---
Walking the streets of Kathmandu capital of Nepal with fellow traveler Gaoness Yang, looking for a nice local restaurant to feed our starving tummies we came across this scene: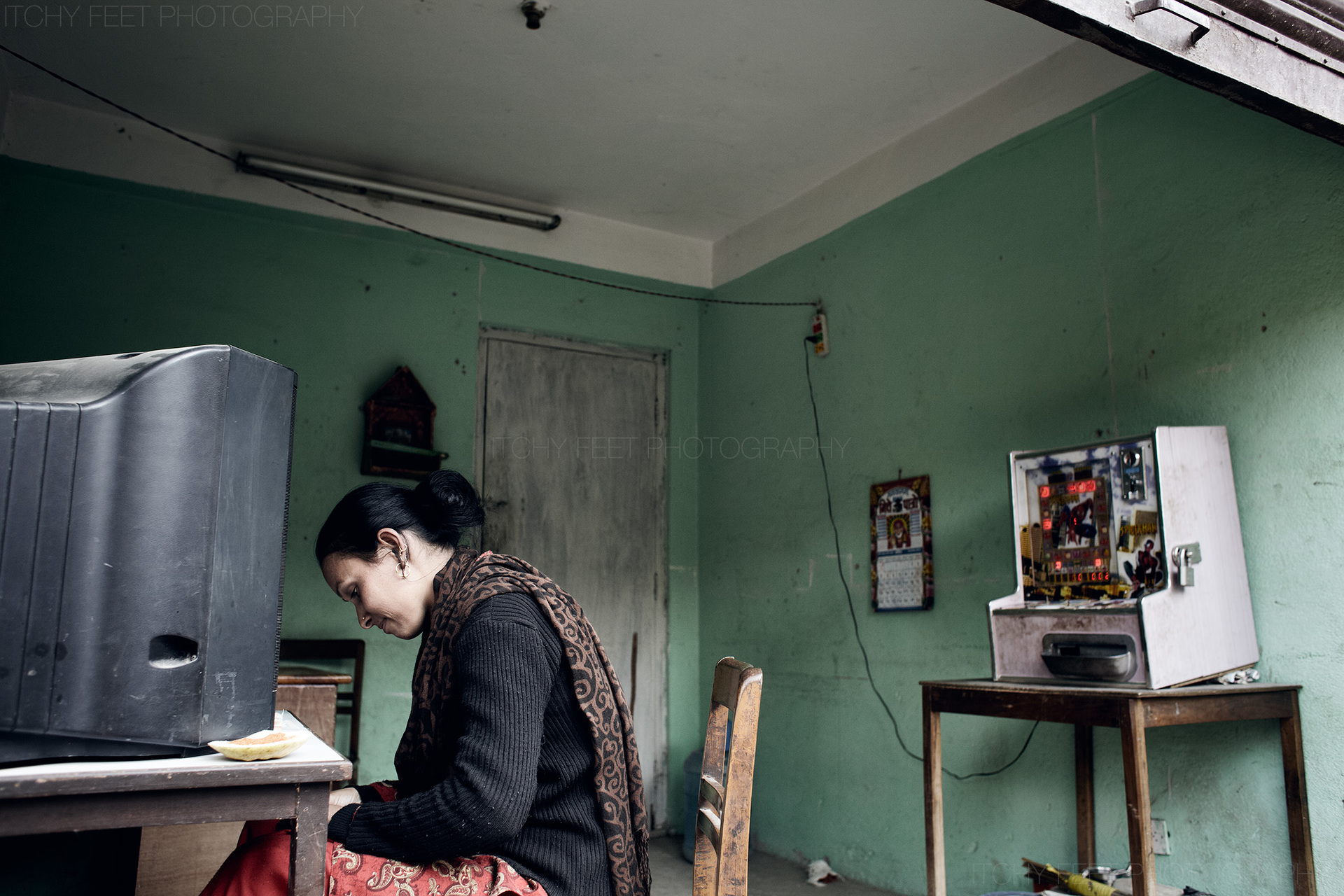 Usually when I come across something intriguing I do not hesitate to pick up my camera and shoot – as I know that whatever is causing this moment to be a potential interesting image may only last but a fraction of a second. However I have to admit, in this instance I was completely taken aback. I could not figure out what this pink slot machine was doing in an empty green room with a woman sitting enjoying her fruit in front of a TV.
Having travelled a fair bit in Asia, I am no stranger to unusual settings on the streets, but I have to say this particular setup was a bit more random that what I am used to. Fortunately there was no risk of this scene disappearing anytime soon, and having caught my breath my instinct returned, and I raised the camera to my eye capturing this peculiar moment.
This is what I love about places like Nepal. I don't get to see places like this back home. This family had some spare space, and decided to turn it into a minute gambling place – I suppose. I don't figure it is a particular successful business, but it is a business none the less. Actually in hindsight I regret not asking if I could play the slot machine – I would have loved to support her little business. I guess I was just too distracted by my roaring tummy.
Gaoness and I enjoyed the scene for a moment – taking it all in. Then we carried on our search for a nice place to eat.