---
Having just escaped from the busy life in New Delhi, a city of more than 16 millions citizens, the experience of arriving in South India is at stark contrast. It is a total different world from North India. The people here are much softer and less aggressive. People on the street trying to sell me stuff, actually takes no for an answer (ok, after two-three no's then), people greet me and smile at me randomly. I even had two muslim women wearing their chador outfit walk up to me at the beach, and strike up a conversation with me, as they where so curious about me.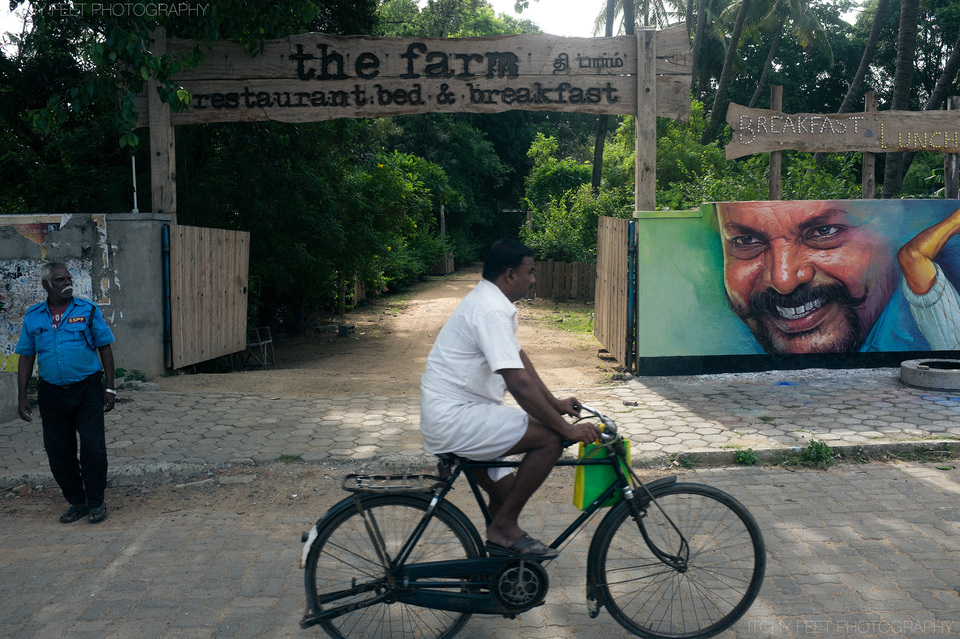 A little bit south of Chennai lies "the farm", an 70 acre integrated organic farm that was started in 1974. It is run by my friends Shalini, and Arul. The Farm has cows & water buffalo, poultry (free-range chicken & turkey), horses, fields (rice, fodder & vegetables) and plantations (coconuts & eucalyptus).
Their aim is to bring the farm and hospitality together, thereby allowing for more people to enjoy the space. They currently run a restaurant that can seat 50 people and also a Bed & Breakfast.
I found the experience of staying at the farm so refreshing. Such a peaceful, fresh and organic place. You really feel the effort, care, love and passion that goes into making this place. It is a quirky universe of its own. You see old automobiles, restored classic motorbikes, merge with nature itself. You see the animal walking around by themeselves. You see the house dogs having a ball scaring the visitors that let themselves scare (if you pad the dogs you have a friend for life). You feel the respect that Shalinia and Arul have for nature, and you feel that they really want people to get a different experience when they visit this place- different from anything you can find in Tamil Nadu.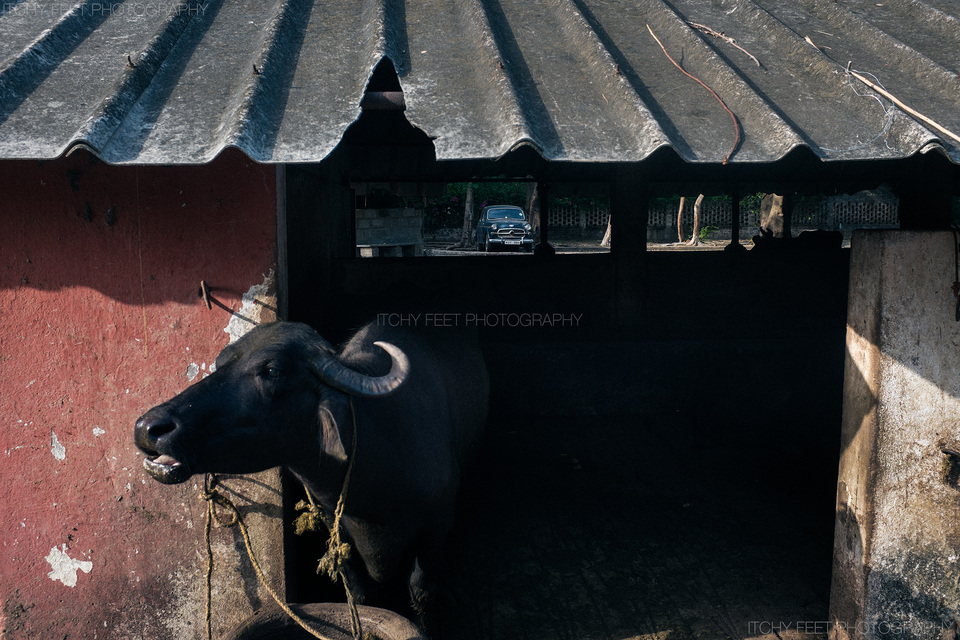 The farm was a great escape from the chaos of India. I spend more than a day just roaming around, trying to capture little moments at the farm. Tomorrow I am of to Kerala – hunting for the monsoons. I want to feel the rain! But for sure I will return to the farm soon. I even left some of my luggage there – to make sure that I come back.