---
Every year Copenhagen is hit by a party tsunami, also known as Distortion. Its a celebration of the various neighbourhoods of Copenhagen. Last night it all kicked off at Nørrebro, which is the most densely populated area in Copenhagen.
It is a very interesting neighbourhood – a mixture of different cultures. You will find main stream coffee shops next to shawama shops and halal butchers. I love this neighbourhood! Unfortunately it has always had a bit of a bad reputation due to various social problems.
The day started off looking very grim in Copenhagen – gray gray and gray, sprinkled with rain. But the sun gods decided to shine on Copenhagen after all, and early in the afternoon the sun was here, and stayed with us all evening. It was truly amazing! Gorgeous light for the people to enjoy this giant outdoor party, and gorgeous light for the photographers to enjoy.
Most of the evening I roamed the streets on a never ending hunt for photographs, pushing my new Fuji x100s to its limits. In the evening I was joined by my good friend Peter and his gorgeous girlfriend Isabel.
Distortion was of to a great start indeed!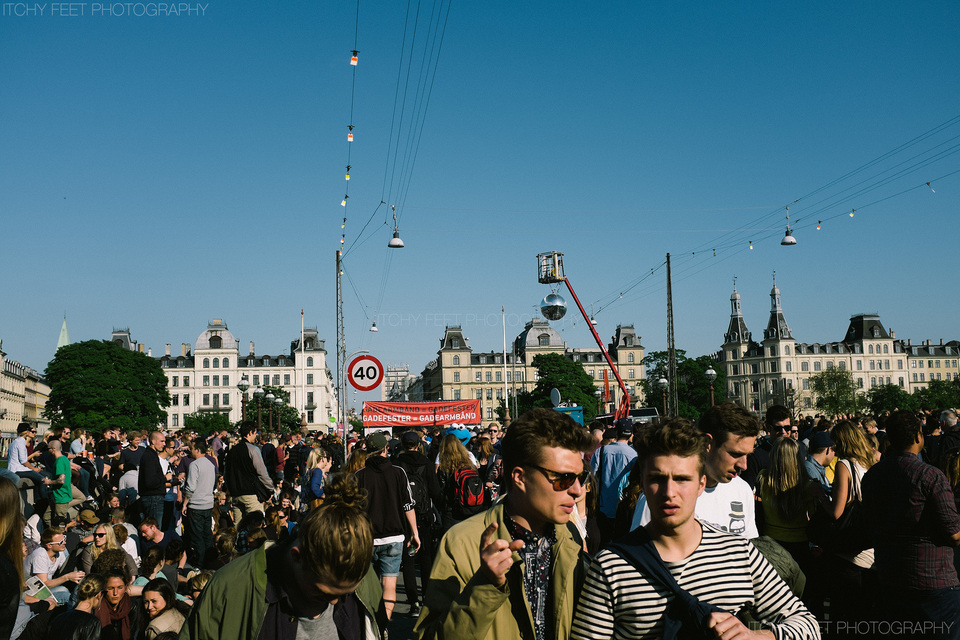 Queen Lousise bridge fills with people as they head towards Nørrebro where the party is at.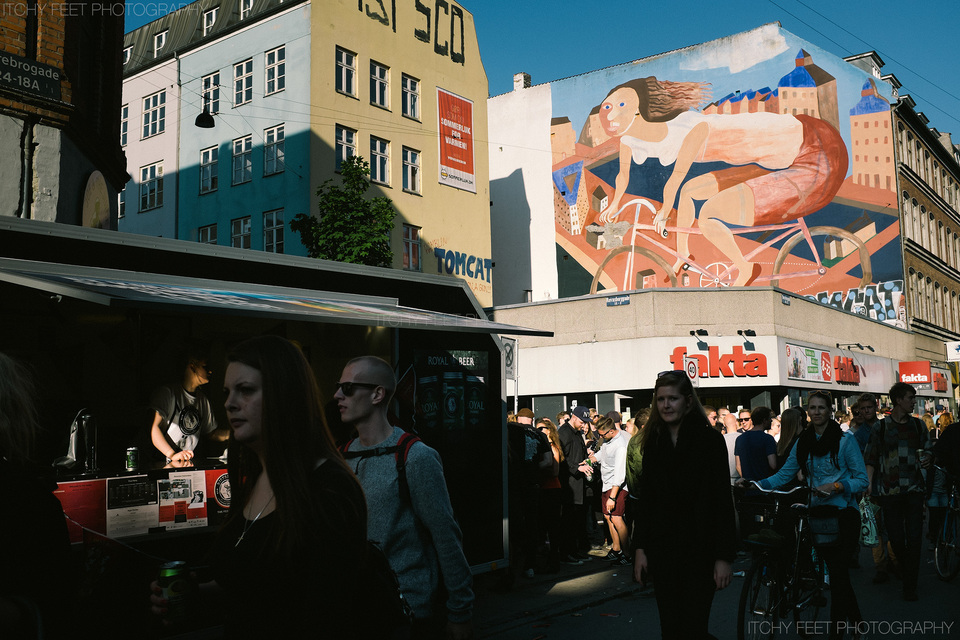 The sun was really shining on the party this evening. Gorgeous light and colors.
Locals selling their produce from stalls outside. I think anyone in the fast food industry was doing very well on Nørrebro this evening 🙂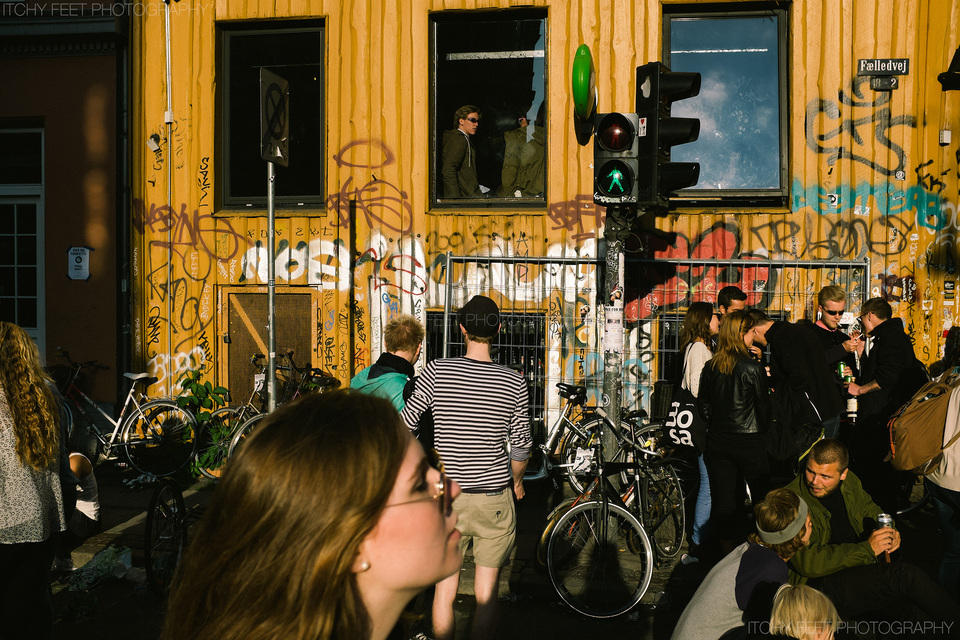 This is why I love Nørrebro – its full of interesting places like this!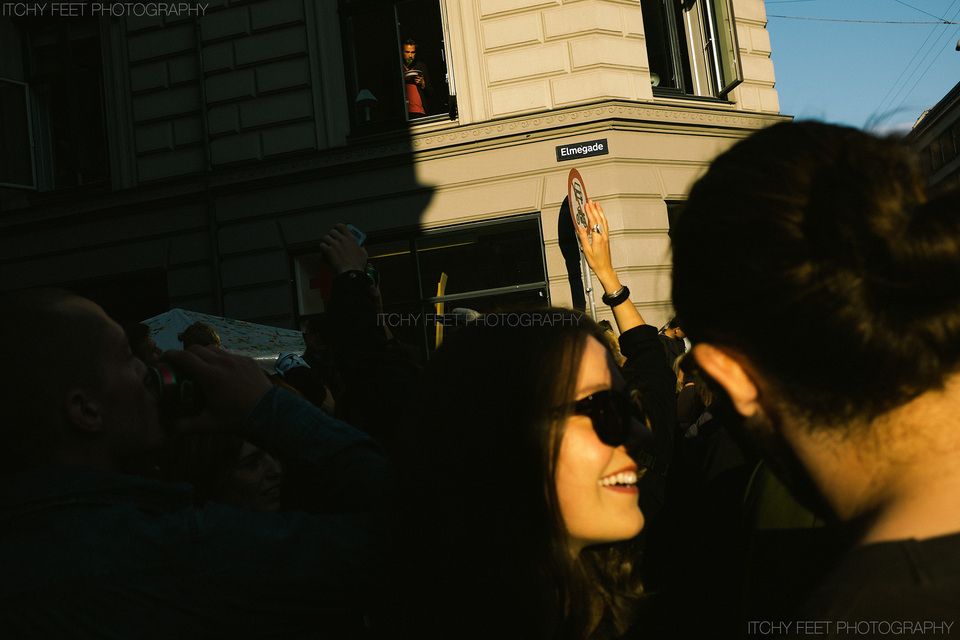 Resident enjoying his dinner while watching the party.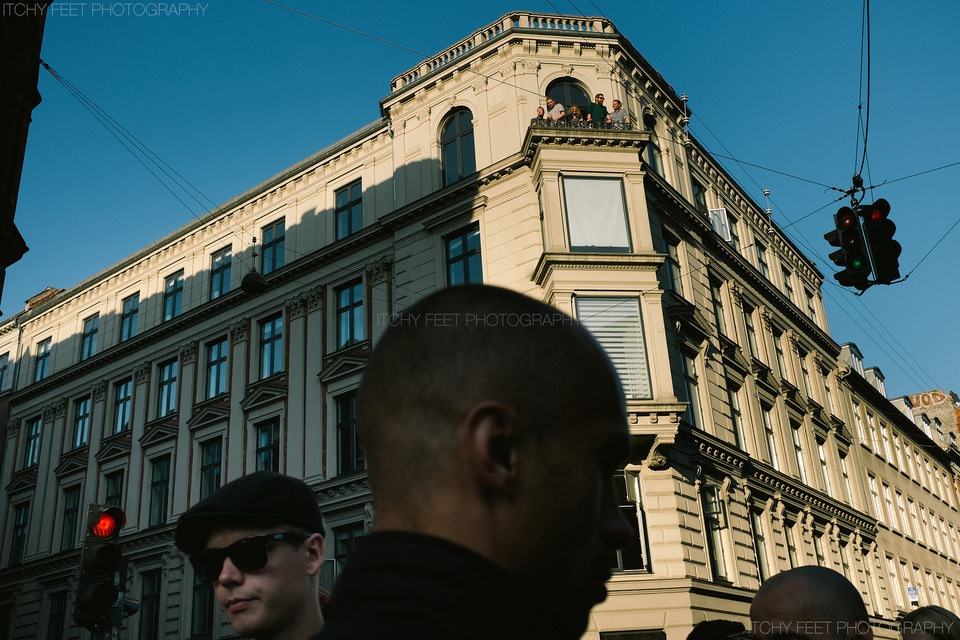 Probably the best view off the party on the whole of Nørrebro.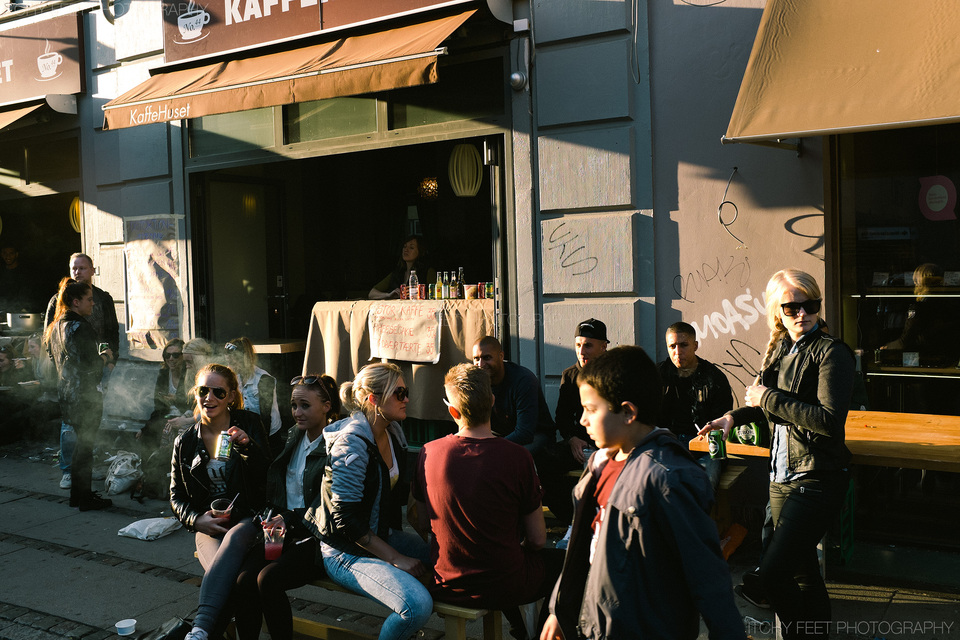 People enjoying the last hour of sun.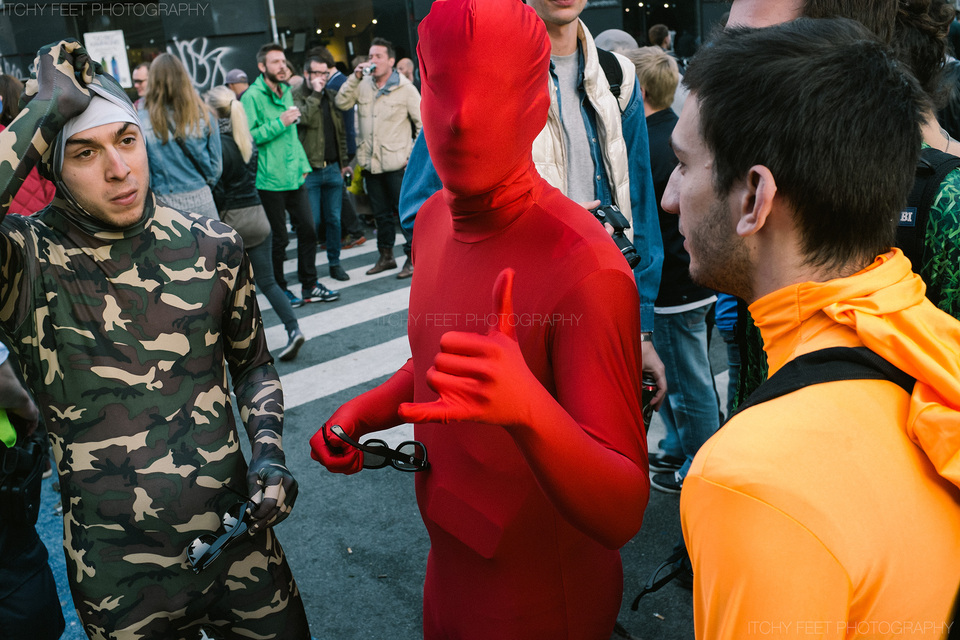 Most people dressed casually, others not so much 🙂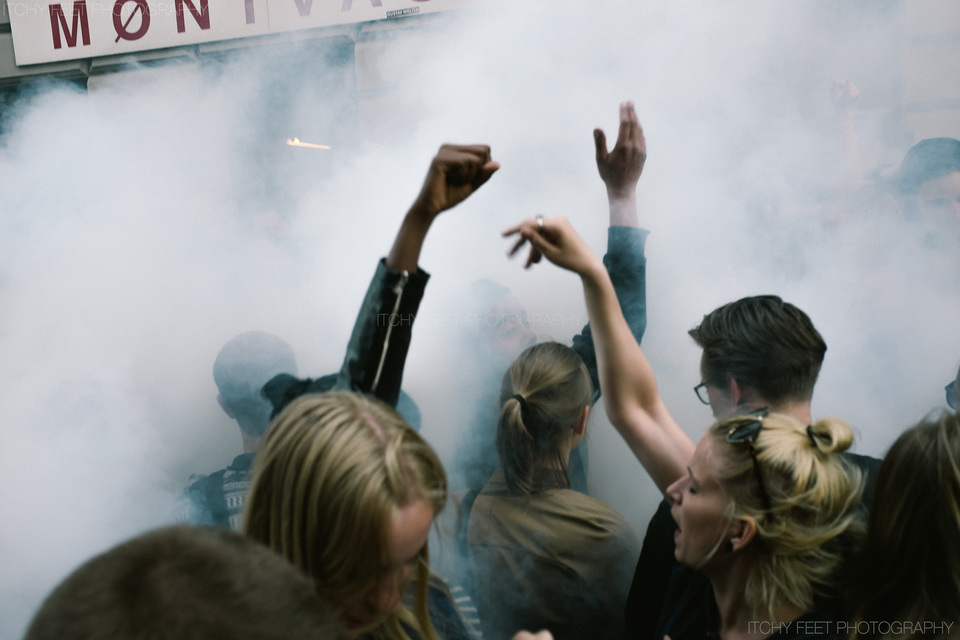 This is what its all about – the music!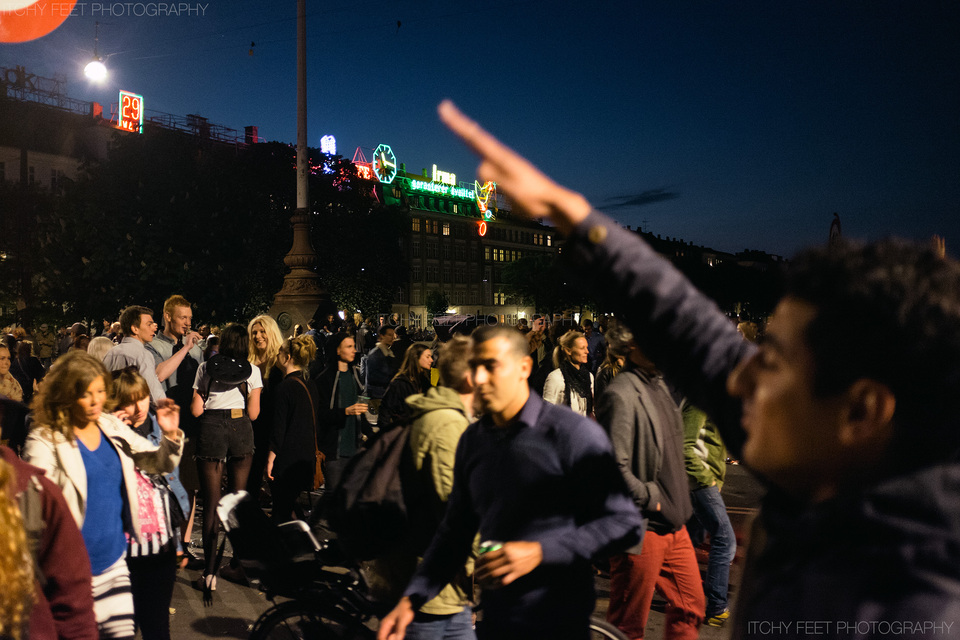 The party carries on into the night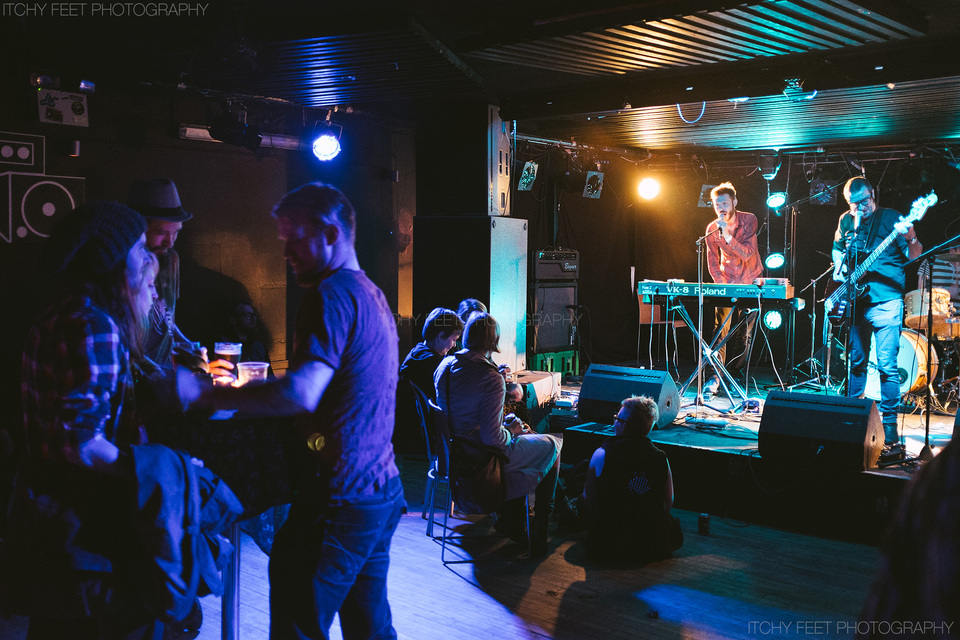 After 22PM the party continues inside at various places around Nørrebro!