---
Distortion is still going strong! Yesterday was the third day of the celebrations, and this time it took place on Refshaleøen, an artificially created island north of Amager.
This was Distortions, in my opinion, ambitious take on how to create a harbour party. Lots of great ideas, ranging from a floating skateboard ramp, to party boats equipped with DJ's sailing people to and from the island. And why not throw some bungee jumping into the mix while we are at it?
Initially I had to wait in line an hour and half to catch the ferry to the island – the queue was massive, but the wait was well worth it. The fantastic party boat equipped with DJ's smoke machines and what have you not carried us out to the island – and took a few quick rotations to get the party started.
The venue for the evening was much more compact than the other days, which meant that the place got extremely packed by the end of the evening! And when I left people where still joining the party.
Distortion will carry on for two more days, but to be honest now I am feeling pretty saturated – enough distortion for me for now.
Thank you for a great event!
After one and an half hours of waiting finally the awesome party boat took off.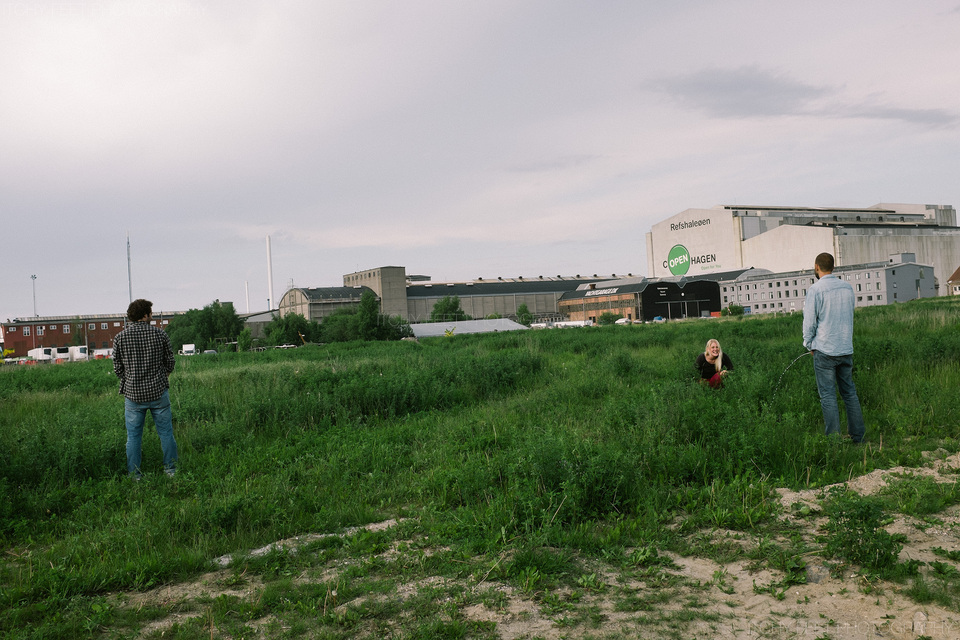 After a long wait in the queue and the ferry ride, everyone was in need of relief – unisex style!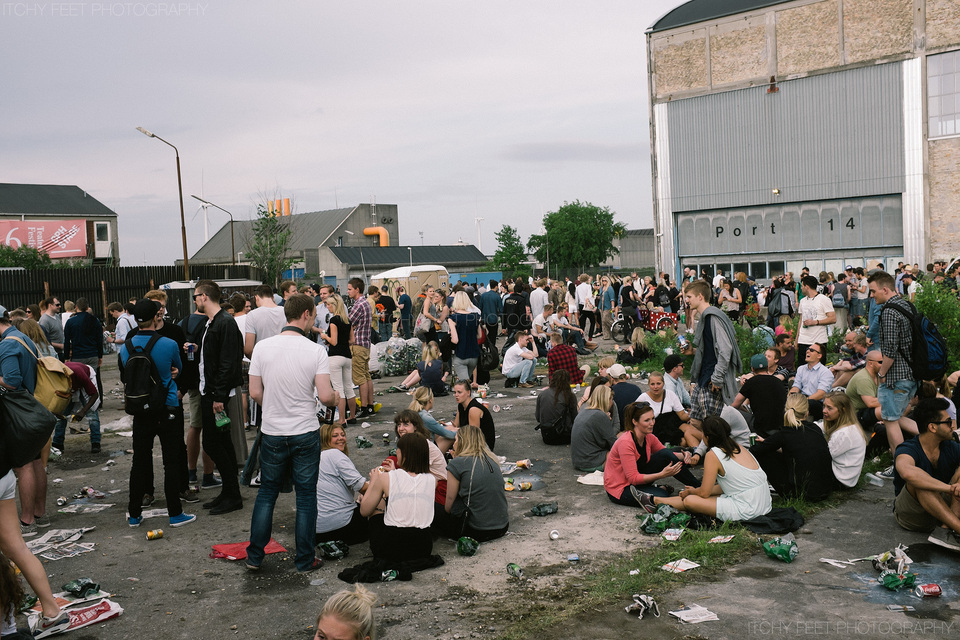 No outside drinks allowed inside – drink up!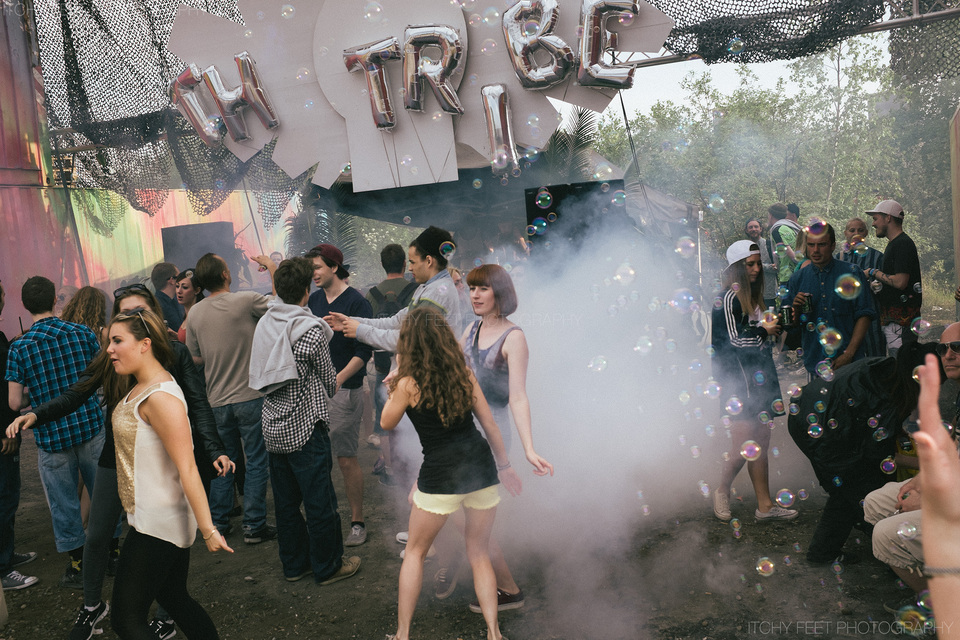 Lets get the party started!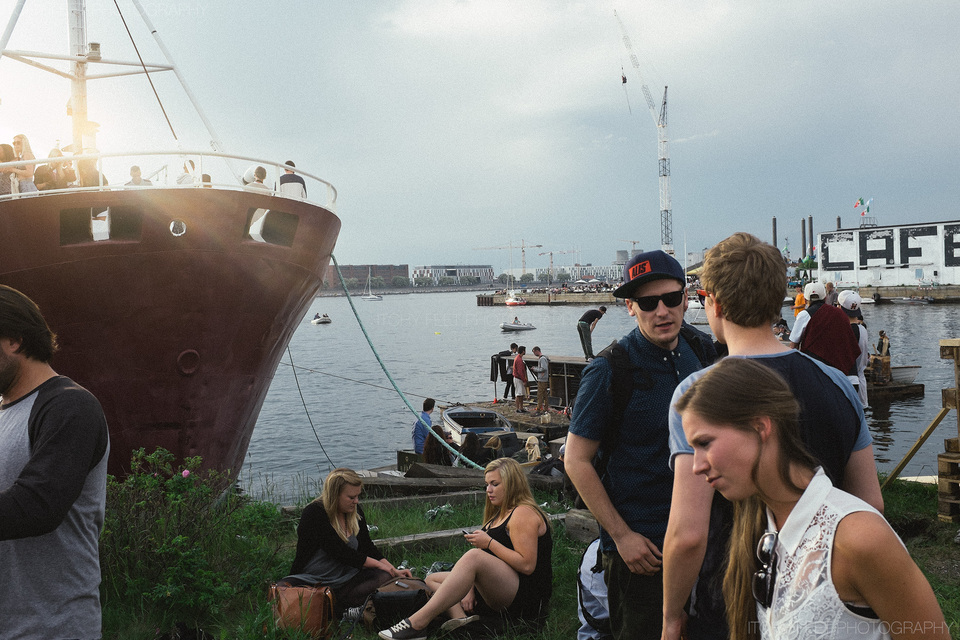 Distortion definitely does not lack ambition when setting the scene for the party!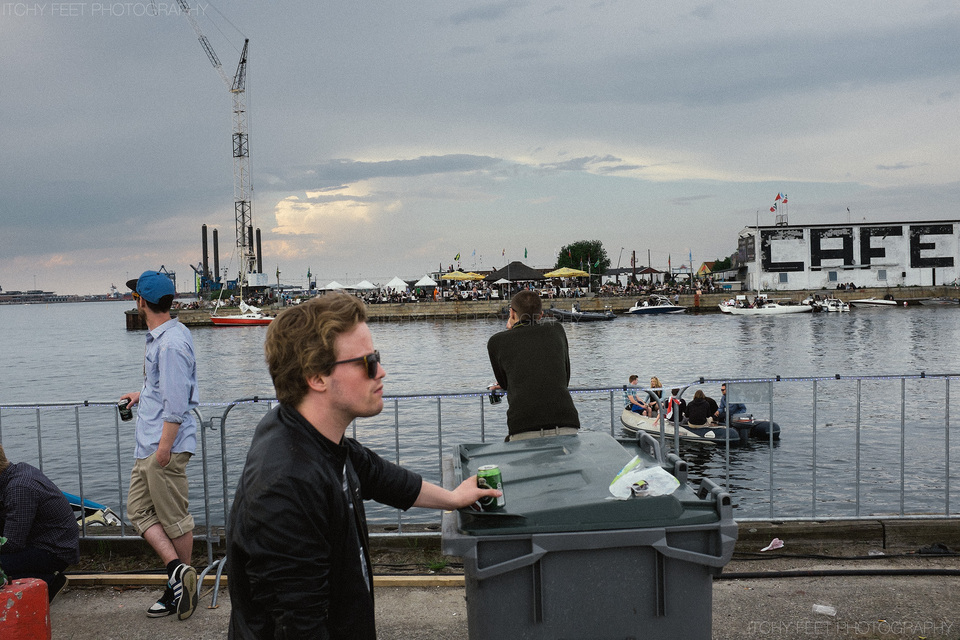 A group of men enjoying the last hours of sun and the smell of fresh water – chill out time!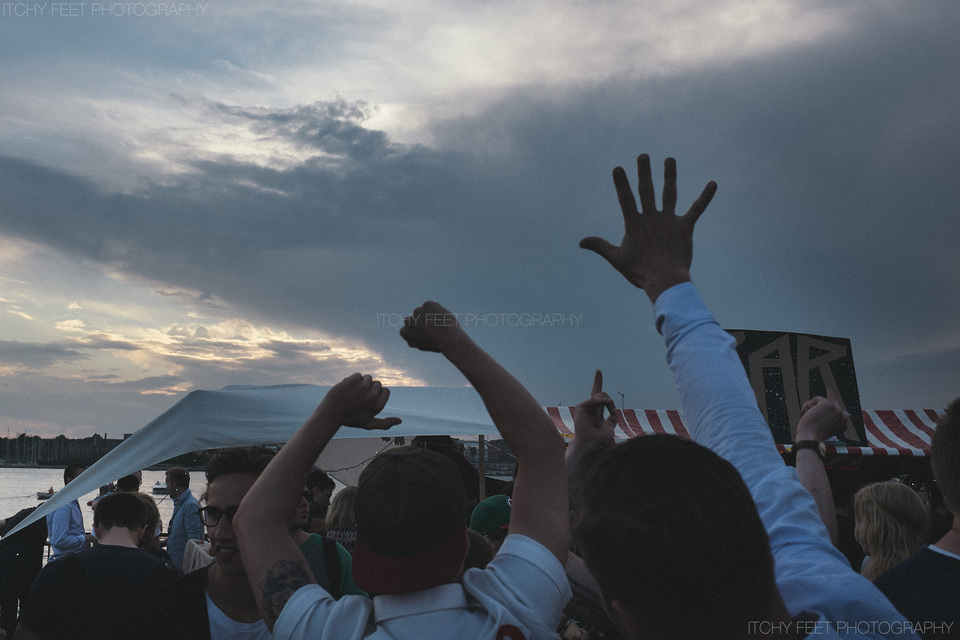 Put your hands up!
What about a floating skateboard ramp – why not?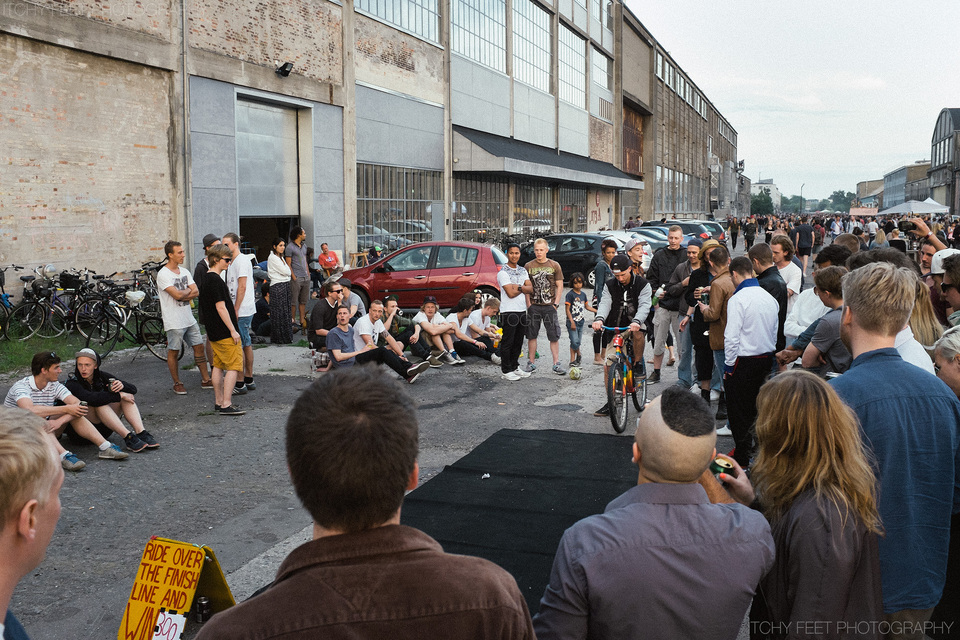 People outside the main party area being entertained.
The night must always come to and end – thanks for a fantastic Distortion 2013!