---
I fly to Kochi, Kerala to experience the end of the monsoon. According to people it is usual for Kerala to end the monsoon season with some massive showers. The weather in Tamil Nadu was moody, and I had gotten tired of grey overcast days so I thought an escape to Kerala to experience the wrath of the monsoon would make for a nice change and for some interesting photographs.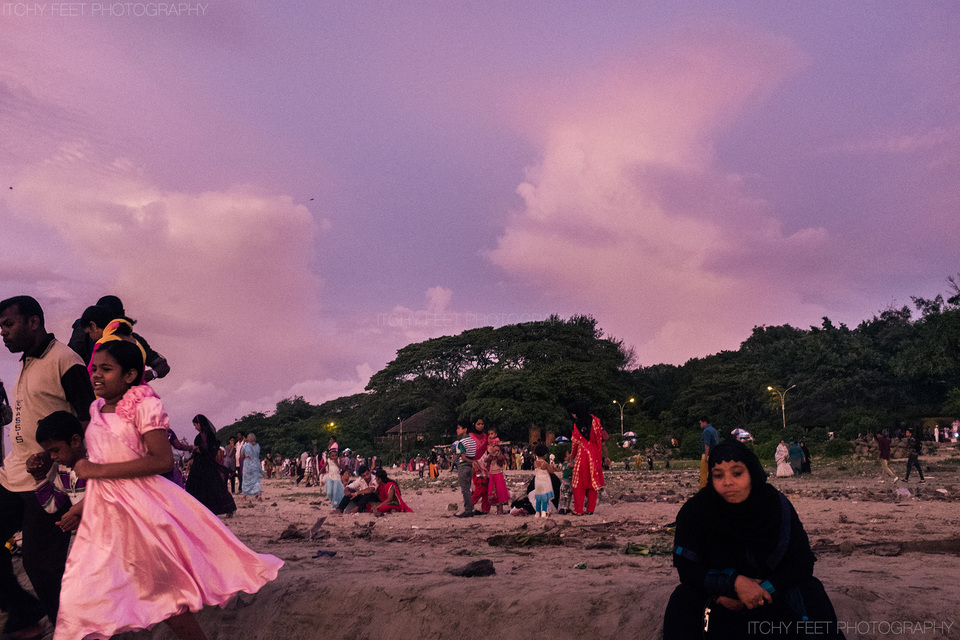 Seems like I just missed the monsoon. Apparently the airport in Kochi had been shut down for three days because of the heavy showers so I was lucky to get there in the first place. But it seemed like this was the end of the monsoon. I stayed in Kochi for 5 days, and I only experienced very brief showers for 5 minutes or so.
Kerala is a very unique place in India. It is probably the cleanest and most calm place in India. Kochi is a melting pot of different religions, muslims, hindus, christians, you name it. Walking the streets you see churches, synagogs, temples as a testament to this mixture of religions. Although during my stay here I see a majority of muslims. I have arrived at the end of the Ramadan and lots of muslims has travelled here to celebrate Eid al Fitr. Everywhere I see muslims relaxing and enjoying, wearing their festive clothes.
People here are extremely nice. Overwhelming so. Last week I was in New Delhi and the difference in mentality is staggering. I stay at Fort Kochi, and it is such a relaxing place. Actually it is too calm for my liking. I am here to make photographs, hunting for multi-layered photographs capturing some of those peculiar little moments that I find very Indian. It is all too idyllic here for my liking somehow. I make a few photos that I enjoy, but not a lot. In Old Delhi I felt so stimulated. I was briefly in Chennai and I felt the same there.
In this sense of photography I don't find Fort Kochi very stimulating. It is a place people come to relax. To enjoy each others company. And I am here alone. At first I get frustrated. I am itching to make photographs. I am waiting for the monsoon that never come (or rather the monsoon that I have apparently just missed by a hairline). I don't want to rest. I don't want to relax. Relaxing makes me loose momentum, and when I am not busy roaming the streets then there are no distractions for me to not miss Michelle so badly.
After a while I give up on the monsoon and wonder what to do. Then at last I admit defeat and realise Kochin just wants me to relax. I do the ayurvedic body massages, I eat an insane amount of ice cream, and I do something I haven't done for a long while: I read a novel.
Having finished the novel, and with no heavy monsoon apparently wanting to show itself, I will be heading back to Tamil Nadu soon. But I have decided since I am so far down south, I want to go to the very south-most tip of India: Kanyakumari. I want to have this experience since I am here, before heading up through Tamil Nadu again.